"Chad Milosevich Sets High Standards for Himself"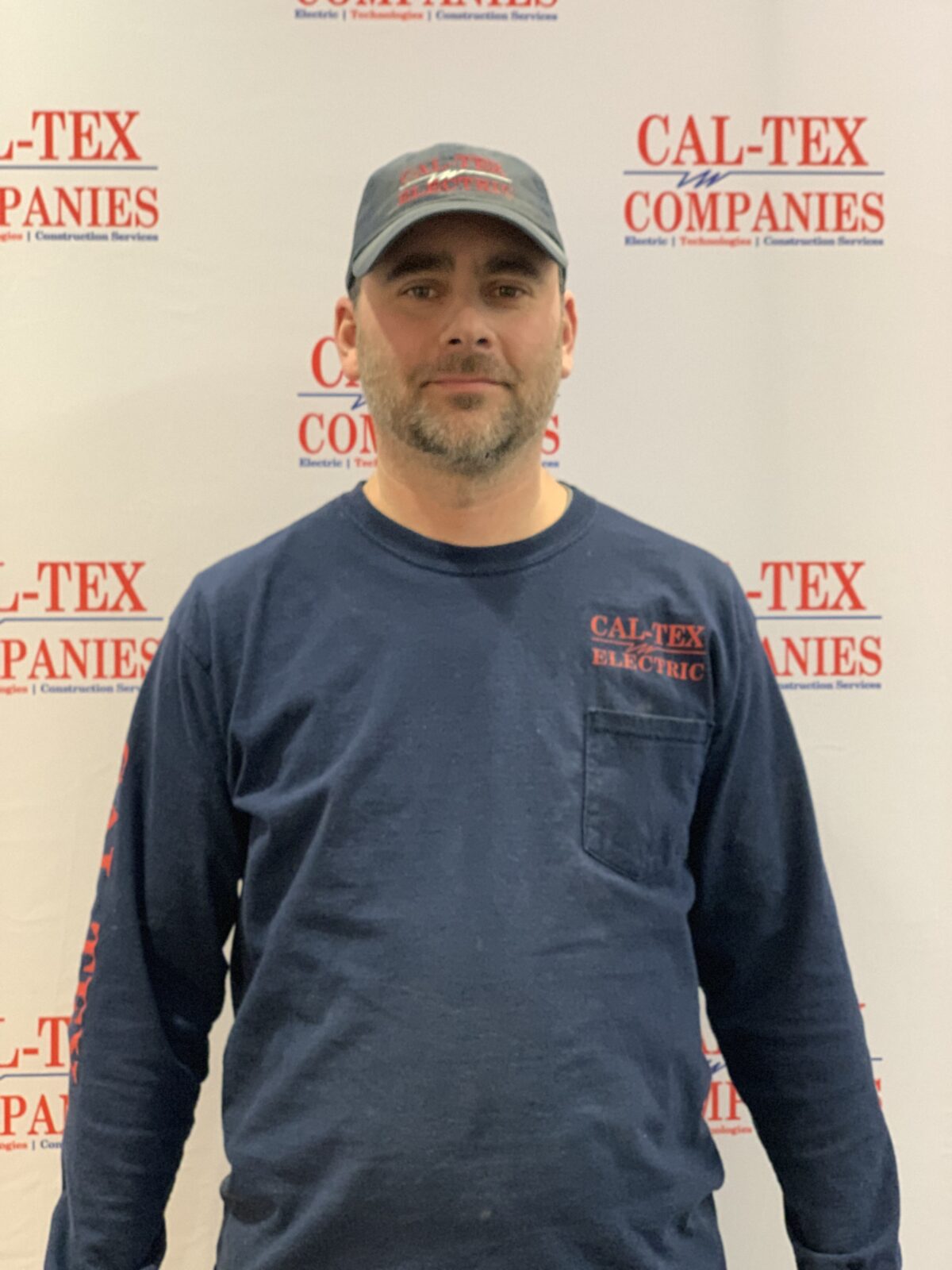 Every month Cal-Tex Electric welcomes one of our Journeymen Electricians to sit in on our Weekly Project Management meeting and share lunch with us. This month we asked Chad Milosevich to join us as our April Journeyman of the Month.
Chad has been with Cal-Tex Electric for 7 years and has been an electrician for a total of 15 years. Chad's project manager Matt Bright agrees that he has been a dedicated, reliable journeyman. Matt says that "Chad sets high standards for himself out in the field, so we know he will complete the job above and beyond all expectations." Chad has worked on a wide array of projects over the years for Cal-Tex Electric, with his most recent jobs including Shumaker & Siefert, X-Golf and Title Boxing.
So what does Chad like most about working for Cal-Tex Electric? "The employees out in the field, the management team and the overall ownership the company has," Chad said.
Although Chad works very hard in his job at Cal-Tex Electric, it doesn't slow him down when it comes to spending time with his family. Chad is a huge hockey fan and he is very involved with his daughter's team.
Cal-Tex is proud to have him on our team. Congratulations Chad! Thanks for all of your hard work and dedication.