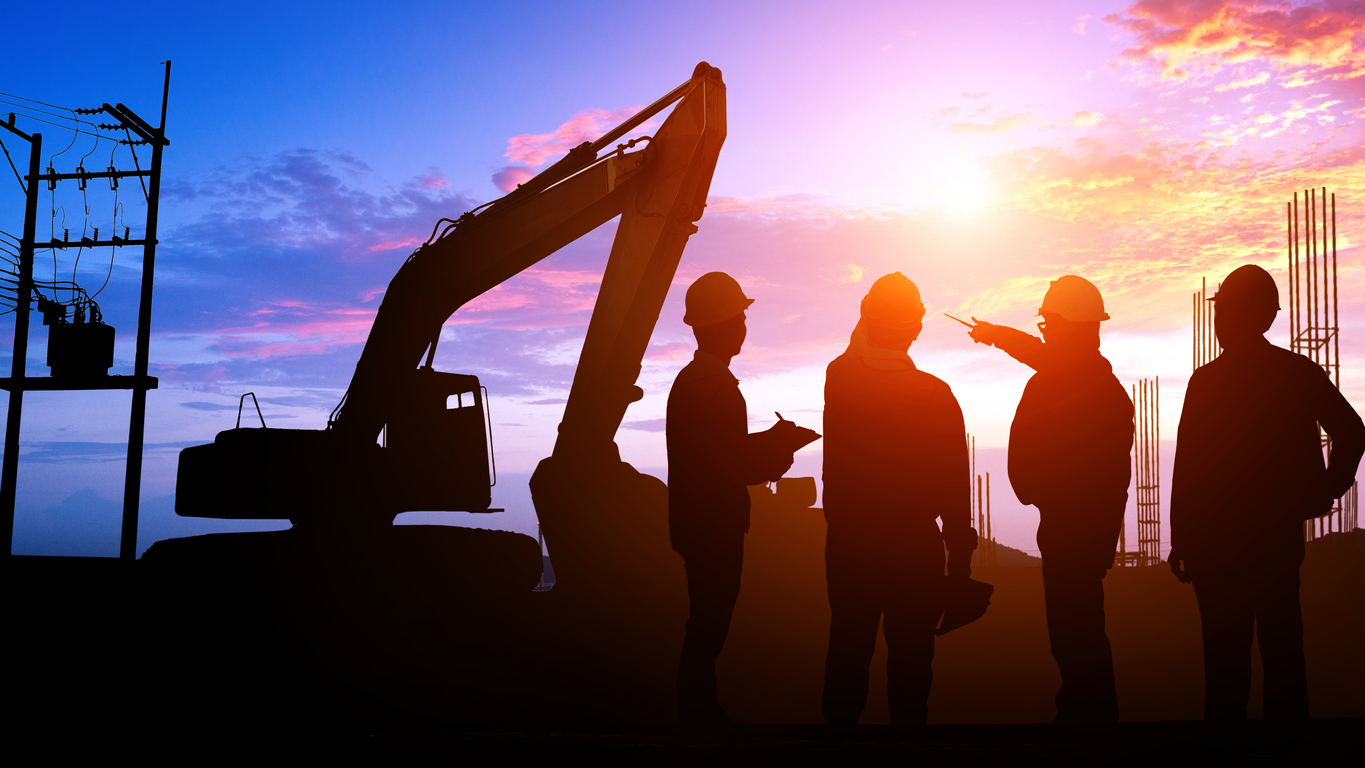 NCCER Hands-on Training
Get the experience and skills you need
Nothing is better than a well-trained-self-motivated employee. At Cal-Tex, we believe that the NCCER Training curriculum, field performance evaluations and self-directed learning has several benefits as it suits different learning styles, is flexible and gives a good return on investment for both the employees and the company.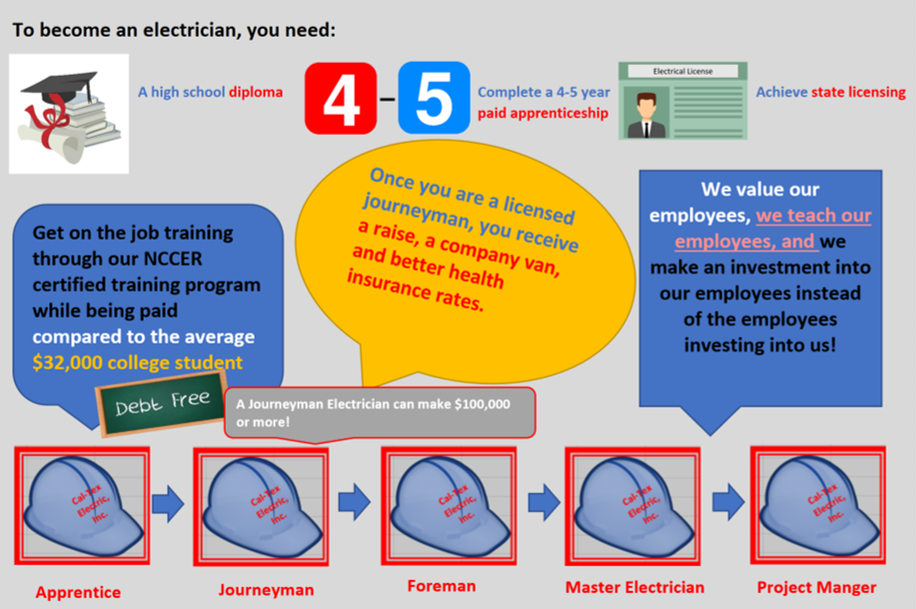 Through the NCCER training program an employee who does commendable work, because of his or her training will inspire other employees to attain more knowledge and become better and more productive employees. At Cal-Tex we see a commitment to employee training and development as a tool to boost our employee's productivity. It is a fact that companies that have a proper training and development process can retain more employees, see higher profitability, and have more engaged employees. Training and developing an employee does not merely help an employee to grow, but pushes the company to grow as well. Similarly, it helps employees know that they are valued within the company by investing time and resources in their development as a Field Electrician.
Hands-on Training Program
At Cal-Tex we believe that a two-fold training approach works best over the course of an apprenticeship in electrical. So, we offer both NCCER Certified classroom training in our new state-of-the-art training center/classroom and hands-on training in the field to all of our apprentices over the course of four to five years. We also offer a rigorous prep class for all of our 4th and 5th year apprentices who are ready to take their journeymen's test.
All of our classes are tailored to the needs of the apprentice by experience, years in the trade and general electrical knowledge
Our instructors for the classroom environment are our Field Foremen, all have over 15 years of experience as a field electrician and have worked for Cal-Tex for over 10 years and all have been certified by NCCER as accredited teachers of the electrical trade
We pair our apprentices with the most experienced journeymen in the field to maximize the "hands-on" field learning experience
Our "Pass Rate" for apprentices taking their Journeyman's test for the first time is over 70%
We pay for any apprentices outside journeyman test prep classes up to $500
We offer Saturday classes on pipe bending, controls and low-voltage for all field Team Members who want to brush up on their skills
Every quarter Cal-Tex requires that all of our Field Team Members attend a 1 hour safety class to stay current on all things safety
We support all of our Team Members on their journey to become the finest electricians in our industry
Train For The Career You Want
Get in touch with our team below